Whatsapp Integration with All Document
Step it up by using Whatsapp to send your business documents!  SQL Account is the first accounting software integrated with Whatsapp feature, now you can send Quotation, Invoice, Statement of account and many more documents to your clients via Whatsapp with a few simple clicks.
Flexible Unlimited User Defined Fields
SQL Account is the best accounting software can cater from small business to large organisation. SQL Account has user defined fields that can be easily altered and customized.  With user defined fields, you can create the perfect document that suit your business size and workflow. 
Salesman Commission Reports
SQL Account supports a variety of commission calculation. We calculate partial-payment commission, profit-margin based commission, and we also support multiple commission rates based on stock groups and agents.
SQL accounting provides the best options when it comes to privacy. You can limit your employees access and control what they can do on SQL Accounting. For example, employees are allowed to access to cash book entry, but you can hide by certain keyword like director fees by this advance security feature.
By assigning edit, create, delete and even advance security privileges to your employees, you can ensure data integrity and confidentiality.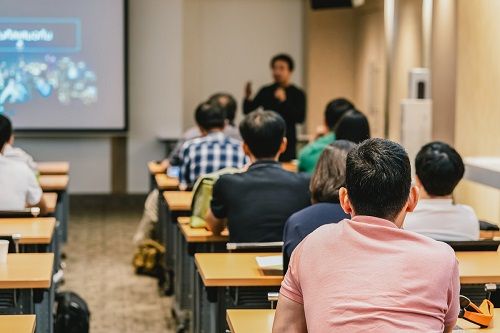 Free training and Responsive support team
No worries if you are unfamiliar with our system! We provide free accounting software training every month. Contact us to find out more! Our technical support team is fully trained and equipped to assist you via phone, email, and remote access.
Accounting & Invoicing
RM 30 per additional users
Sales Tax (Accrual) & Service Tax (Payment Basis) Ready

Open Period, No Need Year End

Unlimited level of sub account on P/L & B/S

Advance Drill from Anywhere Down to the Source Document

Batch Email statements with password encryption

Advance security lock user on hide certain keywords within Payment Voucher / PO etc

Full Business Document Ready : Quotation, SO, DO, Inv, CN, DN, PR, PO etc

Foreign currency with accurate realised gain/loss posting

Back Order report with partial delivery*

Build in report designer for desired printing format eg PO, Invoice & etc

Accurate costing method : FIFO, Weighted Average

Comprehensive Sales Reports with flexible paramater setting
Accounting & Invoicing
RM 40 per additional users
Sales Tax (Accrual) & Service Tax (Payment Basis) Ready

Open Period, No Need Year End

Unlimited level of sub account on P/L & B/S

Advance Drill from Anywhere Down to the Source Document

Batch Email statements with password encryption

Advance security lock user on hide certain keywords within Payment Voucher / PO etc

Full Business Document Ready : Quotation, SO, DO, Inv, CN, DN, PR, PO etc

Foreign currency with accurate realised gain/loss posting

Back Order report with partial delivery*

Build in report designer for desired printing format eg PO, Invoice & etc

Accurate costing method : FIFO, Weighted Average

Comprehensive Sales Reports with flexible paramater setting
Remark:
All package is only for 1 user
Extra user is require to purchase
Customer require to purchase/sign up the package for First 6 Month
SST Module is ready
The price guide line is only an estimate and not an official quotation, others terms and condition may apply
All is prepared and provided by Everest Systems Sdn Bhd
SQL Account Software (Standalone)
General Ledger (GL) Module

Open Period, No Need Year End Budget

Export to MS Office, Jpeg, HTML, PDF &etc

Unlimited level of sub account on P/L & B/S

Advance Drill from anywhere Down to the source Document

Copy & Paste of document or selected detail records

Unlimited Shipping and branch address

 
PRICE: RM1,799/one time
General Ledger (GL) Module

All Features from Financial Accounting Package

Stock Aging & Analysis by Document

 
PRICE: RM2,499/one time
General Ledger (GL) Module

Advance Sales Analysis Report

All Features from Financial Accounting Package

All Stock Inventory Module & Report

Outstanding Sales/Purchase Document listing

Customer / Supplier Price History

Profit & Loss By Document

Sales/Purchase Analysis By Document

Yearly Sales/Purchase Analysis

 
PRICE: RM2,998/one time
General Ledger (GL) Module

Advance Sales Analysis Report

All Features from Financial Accounting Package

All Stock Inventory Module & Report

All Advance Sales Analysis Reports

Sales & Purchase Price Assistant

 
PRICE: RM3,398/one time
SQL Accounting Software Extra Module Available for Extra Purchase
Advance Currency - Foreign Bank Account
Remark:
All package is include 1 Year Support & Maintenance Service
Max 10 companies (For Account Module Only) Condition: Same boss same address
With Stock Module up to 5 companies only
SST Module is ready
The price guide line is only an estimate and not an offical quotation, others terms and condition may apply
All is prepared and provided by Everest Systems Sdn Bhd