Grow Your Business With Digitalization
Incorporated in 2009, Everest Systems Sdn. Bhd. is a software solutions provider for businesses of all sizes and within all industries. With a strong and experience team in serving customer for the past years, we assure our customer quality service after sales. The growth in awareness for Information Technology in the past few years has increased the demand for high technology products.
Latest Accounting Version : 5.2023.958.832
Latest Payroll Version : 1.2023.241.195
"SQL Account Fixed Asset Module can help calculate all asset depreciation with a simple click and a Journal Voucher will automatically created.
"SQL Dashboard is a clean, compressive, no frills feature that shows you all the necessary data that you need to monitor the performance of your business."
E-Payment
"Sending SQL E-Invoice & E-Statement in both WhatsApp or email, your customer can make hassle free payment options of FPX , E-wallets or even credit cards."
"Get the latest stock quantities, stock prices, and perform stock adjustments all in one app and synchronize it with SQL Accounting software."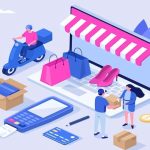 "Integrate transaction from online ecommerce platforms like Shopee and Lazada into your SQL Accounting Software."
SQL Account is an accounting software that is suitable for all businesses, from small businesses to large organizations. It is crucial to find a business solution that suits the nature of your business. The right accounting software will broaden the horizons and expand business opportunities for you. Choose the best accounting software in Malaysia for your company. SQL Account is user friendly & can be integrated with no fuss.
Free Download Accounting Software trial to experience our accounting software.
SQL Payroll software brings simplicity into the complex nature of Human Resource management. This payroll software comes equipped with HR management, leave management, PCB tax calculator, and is compliant to Malaysia labour laws & government regulations.
Free Download Payroll Software trial to experience our payroll software.
We are specialized on Biometric & RFID System for time attendance, door access, patrolling, check writing and cafeteria management.
Delivering the effective and easy-to-use solutions to Retails and F&B industries worldwide.
More Than 230,000 Companies Use SQL Account & SQL Payroll For Business Daily Operation